Interestring
The Cornell Net Carbohydrate and Protein System (CNCPS)
CNCPS was developed to predict requirements, feed utilization, animal performance and...
(...more)
Dairy One Feed Composition Library
The particularly good database, that showing the chemical composition of food on the basis of a large number of samples nutrients.
(...more)
Technology of Food
Animal feeds quality legislation, "Official Journal of the Republic of Serbia", No. 4/2010 and 113/2012, 27/2014 and 25/2015
(...more)
Mihailo Radivojević

Mihailo&nbspRadivojević PhD, was born in 17.01.1971. in town of Kosovska Mitrovica. He enrolled college on Department for Animal Husbandry on Faculty of Agriculture on University of Belgrade, in year 1990. and graduated in year 1998. with average score of 8.83. He presented his thesis, in a scope of ruminant nutrition, titled "Nutrition of highly producing Cows on Dairy Cattle Farm of Kovilovo", and due to it, he was scored by evaluation 10. He enrolled postgraduate studies on same Department, Faculty and University, on the Chair for Physiology and Nutrition of Domestic Animals, in year 1998, and there also, in year 2007 he enrolled PhD studies (Study program: Zoo Tehniques). By decission of Elelction Council ...
(... read more)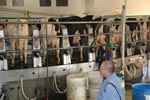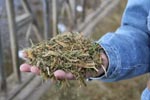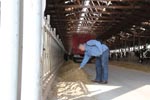 Prescriptions and Rations
Take a look
Ordinance on the list of professional, academic and scientific titles
Official journal of the Republic of serbia", No. 30/2007, 112/2008, 72/2009, 81/2010, 39/2011, 54/2011 and 44/2013.
(...more)
"Good Soil"
Guest in the тv show by Uroš Davidović 17.11.2013. Discussion in the topics of contemporary solutions in calves nutrition..
(...watch it)
Employers and Partners